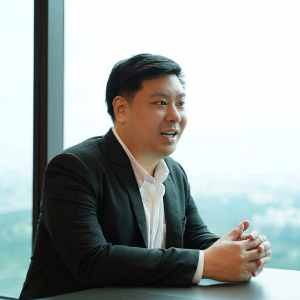 Platform Business Strategy
Idea/Market Validation/MVP
Startup Founder & Entrepreneur
จุฬาลงกรณ์มหาวิทยาลัย
ปริญญาตรี
Professional Summary :
Innovator and entrepreneur with 4 years with a deep passion for platform business and product management. Experienced in building a startup from an idea to MVP, platform business strategy, idea validation. At Talance, grew the Gross Service Value(GSV) by 75% QoQ and manage the team of 10 in 12 months through the four-part strategy of sales, customer success, marketing, product management.
สาขาที่เชี่ยวชาญ :
Platform Business Strategy
Idea/Market Validation/MVP
Startup Founder & Entrepreneur
ประสบการณ์ในการทำงาน :
CEO&Co-Founder , Talance
, Thailand
CEO and Co-Founder
Established company's vision, mission, core values, and strategic plan to become the biggest tech talent platform in Thailand and drive the adoption of the on-demand workforce to increase the economic growth by providing tech talents as a fundamental of the digital economy.
Designed and implemented the company's internal operating system to support core services, i.e. OKRs goal system, business reporting system, operation issues, and problem tracking dashboard, used by everyone in the company including 6 full-time employees and 5 part-time employees.
Effectively managed a team of over 11 employees in 2 locations in Bangkok and Chiang Mai locations.
Built the performance-driven culture by developing variable rewards for every employee, including part-time employees and interns.
Create awareness and branding by educating the market about the future of work, remote work, on-demand workforce through more than 10 public speakers.
Chief Revenue Officer
Found revenue department including sales, customer success, and business development business unit and direct a team of 5 to grow the company focus metric by analyzing the market opportunity, formulating the short-term and long-term direction and strategy, and creating a dynamic compensation package between sales and customer success team to drive company performance on the focus metric.
Grew the company Gross Service Value by 75% QoQ resulting in 4M THB within 12 months.
Conducted the partnership with 2 digital skill development stakeholder to solve the tech talent shortage problem, i.e. 42Bangkok, True Digital Park
Entrepreneur In Residence , MFEC
, Thailand
Telemedicine with public hospital company
Working as a business consultant to develop a Go-To-Market strategy for telemedicine devices to support doctors diagnose a patient.
SkinLog - Acne AI Recommendation
[SkinLog] Build a startup from scratch : user research, user interview, idea validation, business model, MVP, Go-To-Market strategy, manage digital marketing, pitching software to 10+ beauty clinic owners
[SkinLog] Develop AI acne analysis integrated with chatbot solution for skincare recommendation.
[SkinLog] Gain 30,000 users within 3 months with 100K+ THB in revenue. Now it's pivoted to a startup named Crowdabout
Product Maanger(Network) , Huawei
, Thailand
Initiated technical solutions with BOQ proposal according to customer requirements and presented product and technical solution
Manage lead and enhanced key customer relationships including preparing proposal documentation according to customer requirement
Analyze total price of competitors in the market to develop a winning strategy in bidding project
Act as a solution owner for 3 accounts of Thailand government project to integrate with the third-party product and to manage project implementation timeline
ประวัติการศึกษา :
จุฬาลงกรณ์มหาวิทยาลัย
กรุงเทพมหานคร , ไทย